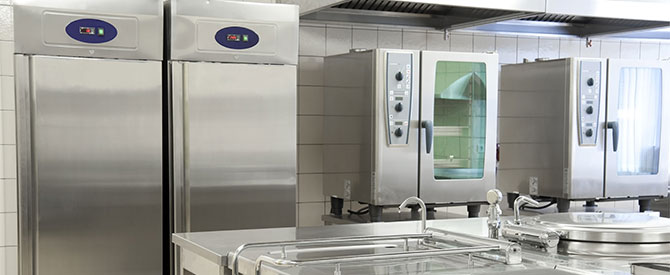 We offer restaurant equipment repair & commercial refrigeration services to many different industries. We install, maintain and repair any commercial refrigeration system as well any food service industry equipment. Some of the industries we have served include; food service, healthcare, assisted living, commercial business parks and manufacturing.
Some of our commercial refrigeration services include:
Walk-in installation
Walk-in repair
Complete maintenance for all refrigeration systems
Repair to any existing refrigeration system
All walk in units are NSF (National Sanitation Foundation) Certified. Units are also approved by UL Electrical.
We have quick turnaround time for installation if your need for refrigeration is immediate. Walk in units are available with or without flooring, along with both indoor and outdoor applications.
Our walk-in units include a number of standard features, these include:
Flush mounted door(s)
Cam lift hinges
Dial thermometers
Vapor proof lights
Pressure relief vents
Rubber sweep gaskets
Door closers
Steel Floors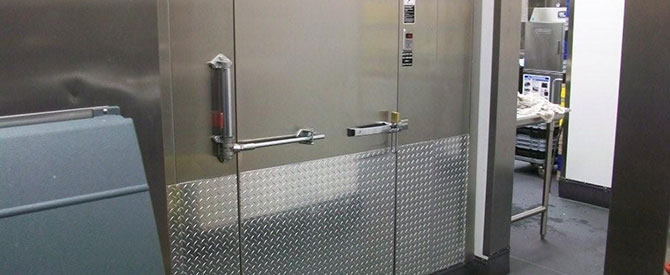 Each of these units is fully customizable. Some of the additional options include:
2nd doors
Ramps on the inside and outside
Door strip curtains
Door drip caps
Membrane roof caps
Door kick plates
Locking bars
Trim or closure panels
Corner guards
Brands Serviced
If you have any questions regarding the range of our commercial kitchen services please call us at: (732) 495-3800